| | |
| --- | --- |
| | |
| | | |
| --- | --- | --- |
| | | Ninja Gaiden 3: Razor's Edge |
| | | |
| --- | --- | --- |
| | | |
‹
›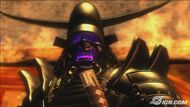 Doku is a greater fiend and one of the main antagonists of Ninja Gaiden (Xbox)
After arriving in the Hayabusa village, Doku fights Ryu Hayabusa and kills him, taking the dark dragon blade. Ryu chases him down and eventually kills him. However, Doku's spirit lingers on and he fights Ryu once more in his spirit form. Ryu finally kills him but not before Doku leaves a curse on Ryu, slowly transforming him into a fiend.
Main article: Doku
Ninja Gaiden Wiki Twitter

Ninja Gaiden Wiki Facebook Page

-- Watercooler --

-- Help desk --

-- Maintenance--

-- Speculation --

Affiliated and Related Wikis

435 articles since March, 2008
2,114 images uploaded since March, 2008
18,574 edits made since March, 2008

Ninja Gaiden Wiki Poll Results

Last poll results:
What is your opinion on Ninja Gaiden 3's multiplayer?

Love it: 18 votes
Only like Vs mode: 0 votes
Only like Co-op mode: 0 votes
Unsure: 8 Votes
Like it but wish there was offline split screen: 0 votes
Hate it: 2 votes
Latest Posts
Ninja of the Future: A Futuristic ninja costume, usable after completing Ninja Gaiden on any difficulty. Usable only by selecting and holding the Plasma Saber. It has also been said to be be wearable…
See more >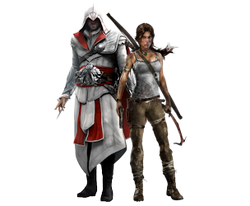 Community content is available under
CC-BY-SA
unless otherwise noted.