| | |
| --- | --- |
| | |
| | | |
| --- | --- | --- |
| | | Ninja Gaiden 3: Razor's Edge |
| | | |
| --- | --- | --- |
| | | |
‹
›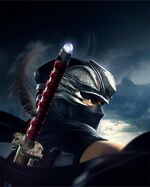 Ryu Hayabusa is a master ninja and the protagonist of the Ninja Gaiden Series
Having grown up in the Hayabusa village, Ryu is the son of the clan leader. He is a master ninja and his skills are regularly put to the test as he travels the world in order to save it. Ryu has also mastered many weapons, being able to use any weapon he may find on his journey. It is no wonder why he is called the singular super ninja.
Main article: Ryu Hayabusa
Ninja Gaiden Wiki Twitter

Ninja Gaiden Wiki Facebook Page

-- Watercooler --

-- Help desk --

-- Maintenance--

-- Speculation --

Affiliated and Related Wikis

432 articles since March, 2008
2,099 images uploaded since March, 2008
18,172 edits made since March, 2008

Ninja Gaiden Wiki Poll Results

Last poll results:
What is your opinion on Ninja Gaiden 3's multiplayer?

Love it: 18 votes
Only like Vs mode: 0 votes
Only like Co-op mode: 0 votes
Unsure: 8 Votes
Like it but wish there was offline split screen: 0 votes
Hate it: 2 votes
Latest Posts
The Dark Dragon Summon Ninpo is the ultimate attack used by the Devil Incarnate. It only appears in Ninja Gaiden Black, Ninja Gaiden Sigma and Ninja Gaiden Sigma Plus during the final battle.
See more >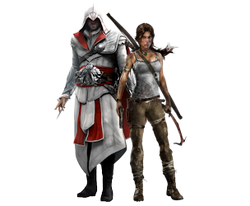 Community content is available under
CC-BY-SA
unless otherwise noted.